Many people think that coach Pep Guardiola is lucky to lead strong teams in his career. However, to have that is lucky, he must be a person with real talent. On March 1, Man City won the English League Cup after winning 3-1 against Aston Villa in the final. This is the 29th time Pep Guardiola has won the title after 11 years of participating in coaching.
Pep spent 625 official matches with 3 clubs Barcelona, ​​Bayern Munich and Man City. The Spaniard lost an average of 21.5 matches to win a title. He is one of the coaches who need the fewest matches to win a title in football history. Pep is a true genius with the calculations in how to build the game.
In the summer of 2016, Pep officially left Bayern Munich to take over as the head coach at Man City. At that time, Joe Hart was the captain and goalkeeper of the Etihad Stadium. He was also the main catcher in England's goal in EURO 2016. In the Premier League, Hart is also one of the top goalkeepers.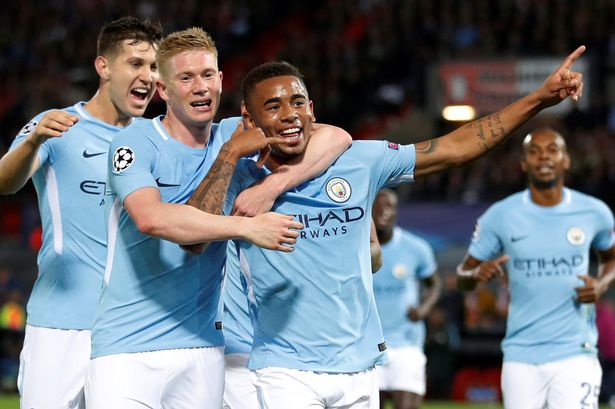 However, Pep does not want to use Hart because the English goalkeeper does not play well. He prefers absolute ball control and short passes from the home court are the foundation. With Pep, a long ball to the top up the risk of losing the ball. When Pep was leading Barca or Bayern Munich, he had good goalkeepers like Victor Valdes, Jose Pinto and Manuel Neuer.
He then brought in Claudio Bravo and Ederson Moreas, virtuosity goalkeepers. With Ederson, Man City can deploy the ball in a unique way. Pep directed the two central defenders deep back to attract the opponent striker. At that time, the two full-backs of Man City surged and waited for the correct pass from Ederson. The Brazilian goalkeeper can also pass a short pass to the central midfielder who has retreated. He always gives quality passes.